Family Partnership Meeting

Lilly Craft - AARP/Owsley County Retired Teachers Association Grandparent essay winner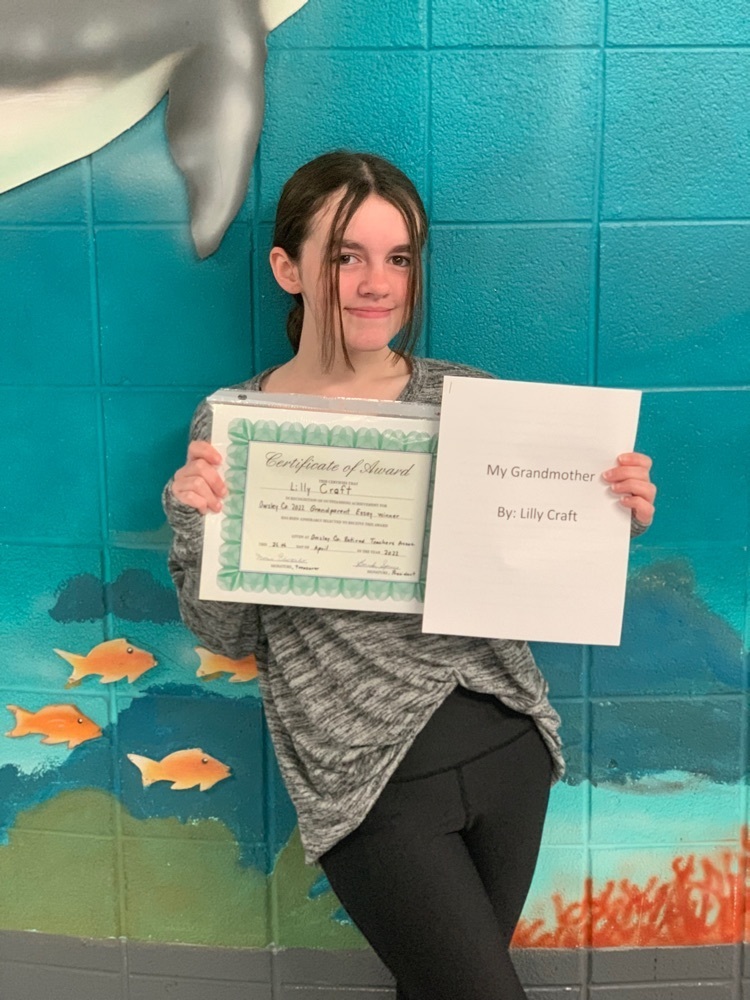 Another great day in DC for our 2022 OCHS Seniors. We experienced the power and patriotism of Arlington National Cemetery, where over 400,000 servicemen and women are buried. They witnessed the Changing of the Guard and toured the historical Arlington house. They were also able to tour Ford's Theatre—the site of the President Lincoln assassination.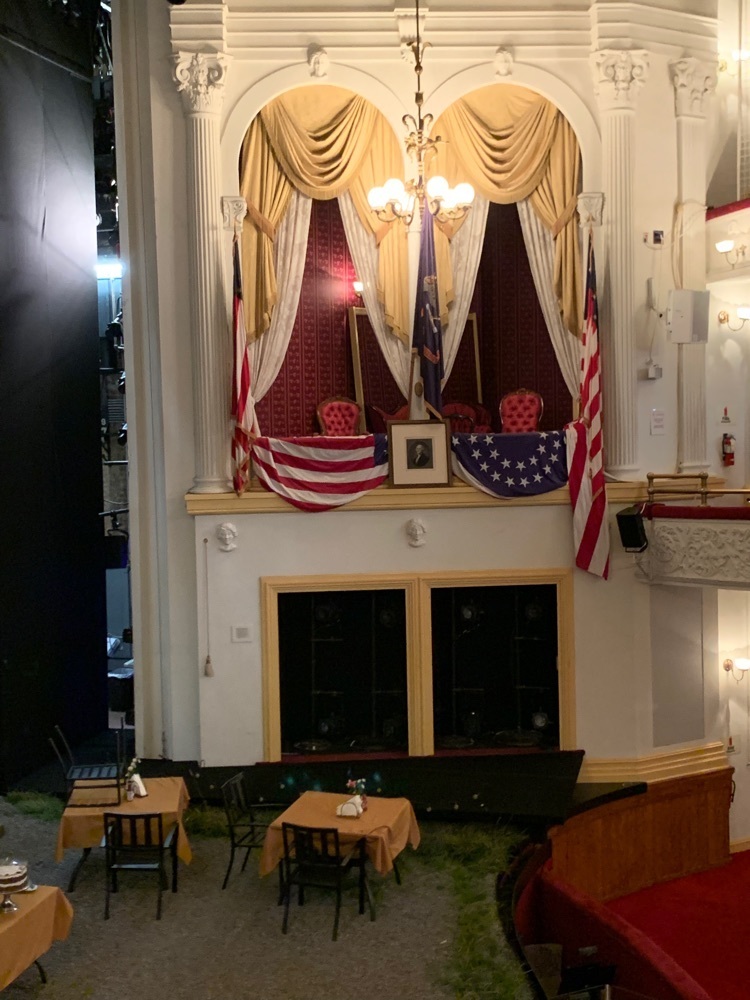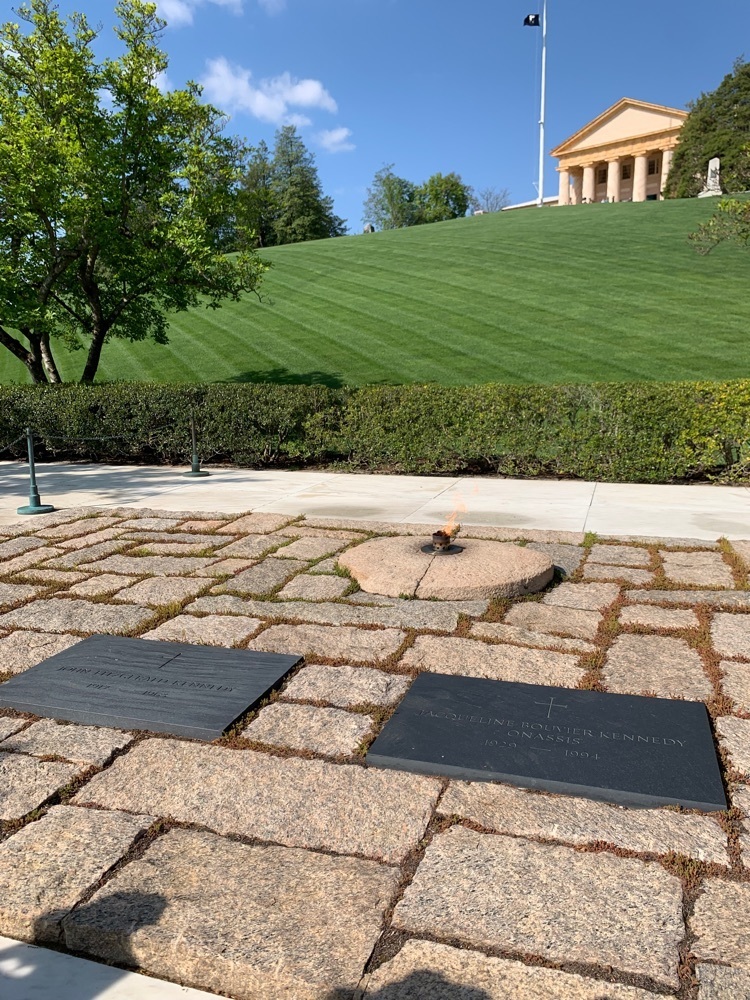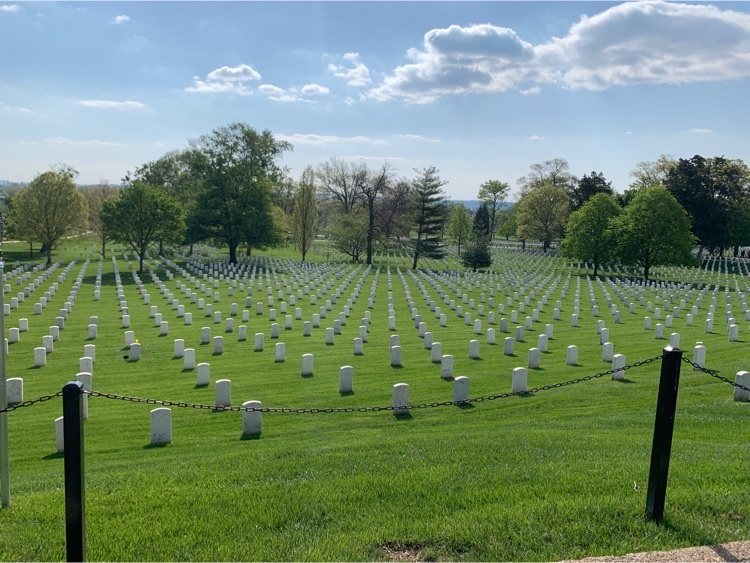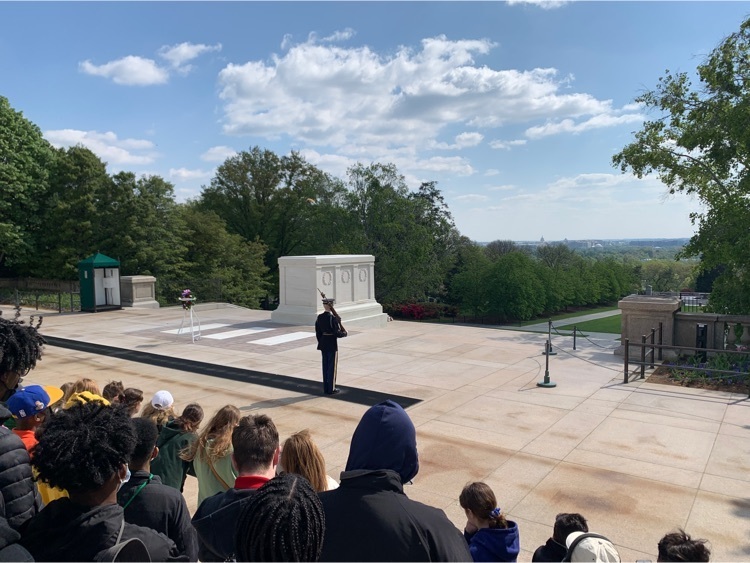 Congratulations!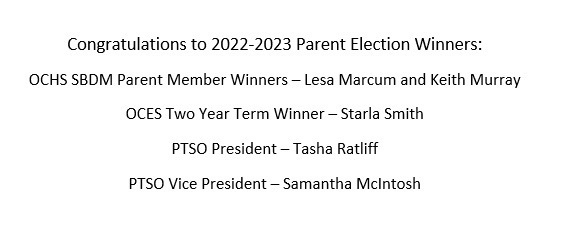 Sign-ups going on now!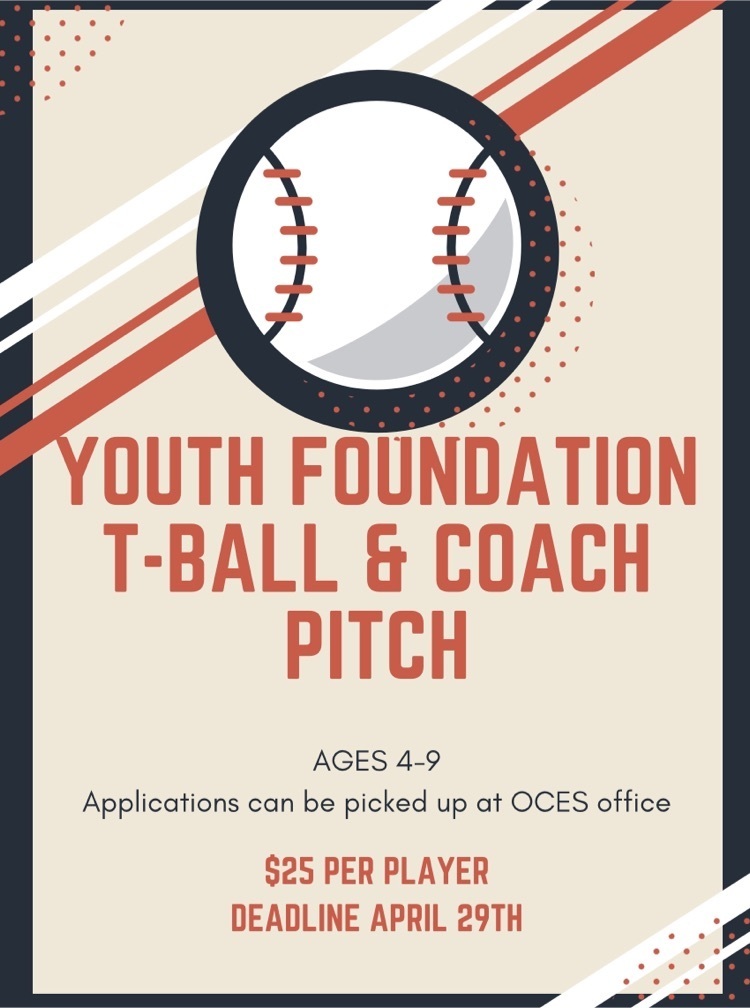 Lots of sights seen for OCHS Seniors today including memorials to Lincoln, WWII and Vietnam at the National Mall, the National Archives (home of the Dec. of Ind. and Constitution), Ford's Theater, the American History Smithsonian, and the U.S. Holocaust Museum!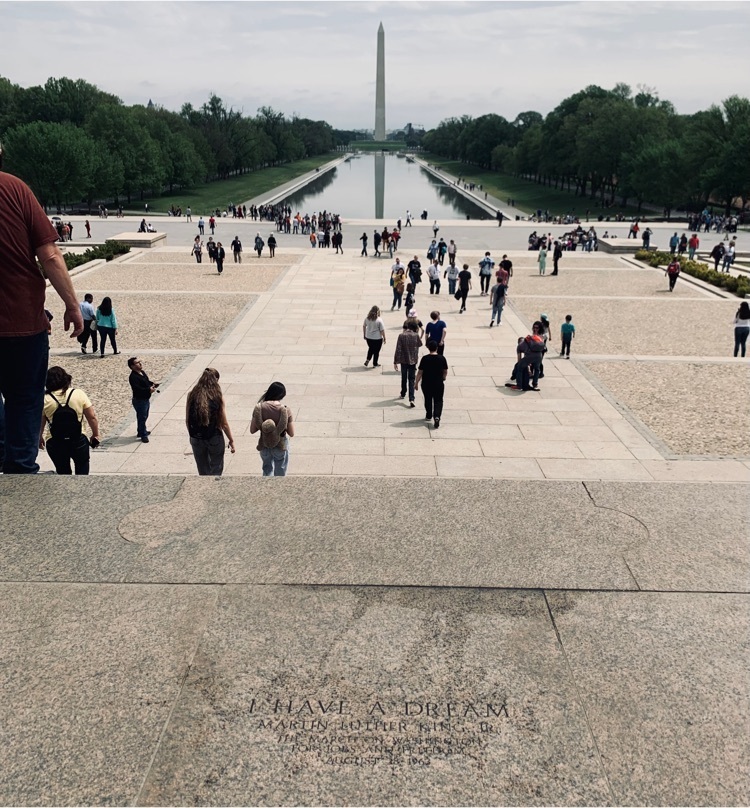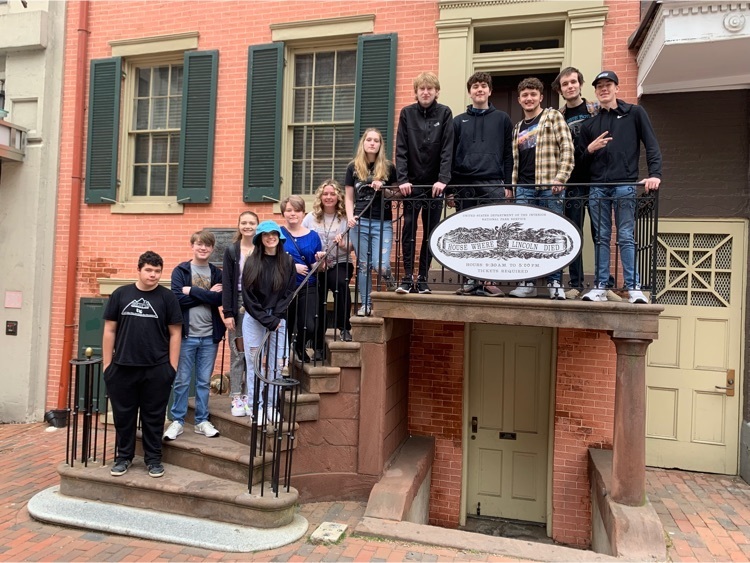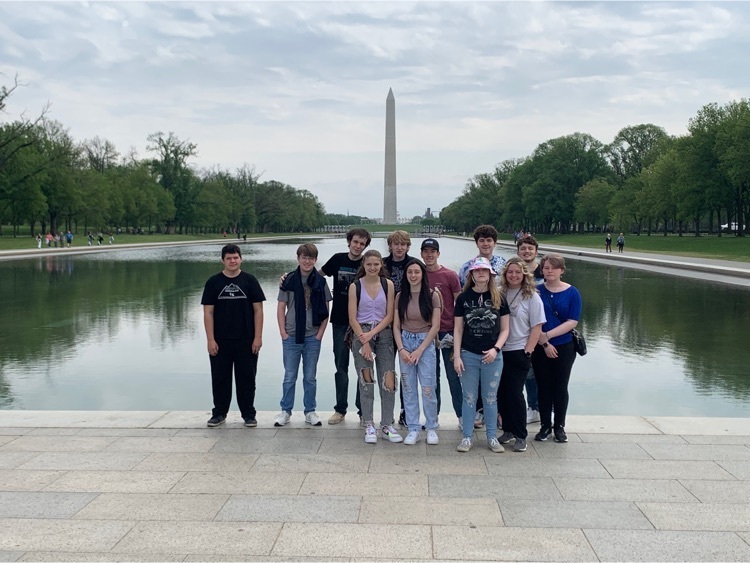 OCHS Focus Skills for week of April 25th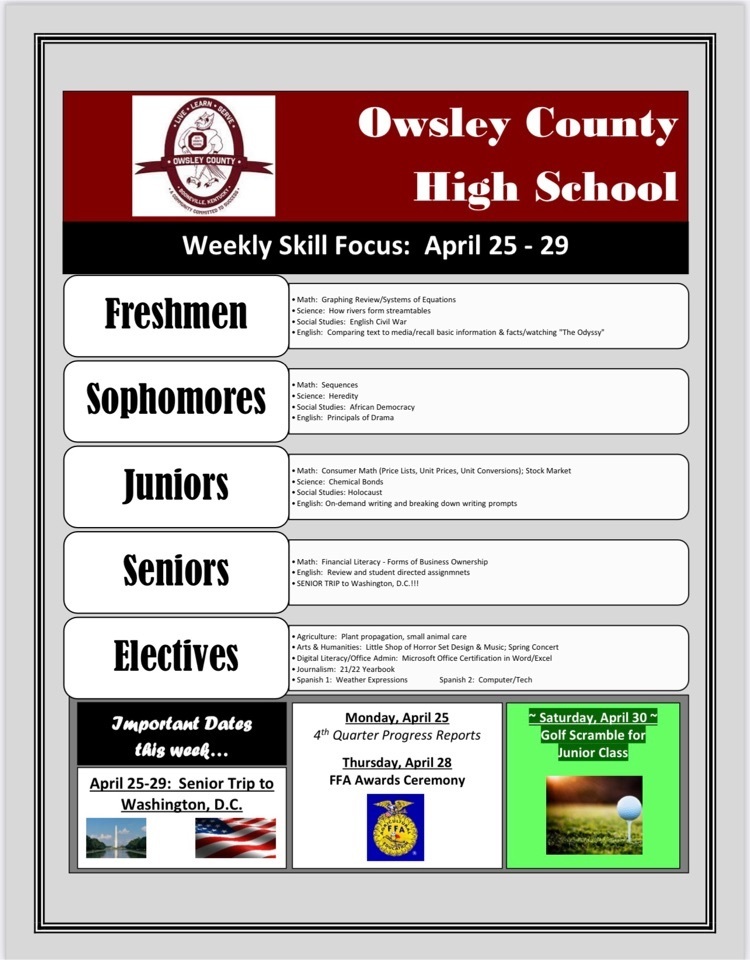 Kentucky Summative Assessment Schedule Grades 6-8, 10-11 AM denotes Morning 8:00-10:45; PM denotes Afternoon 12:00-2:45 6th Grade - May 9 AM and PM 7th Grade - May 10 AM and PM AND May 11 AM 8th Grade - May 11 PM AND May 12 AM and PM AND May 13 AM 9th Grade - does not test 10th Grade - May 13 PM AND May 16 AM 11th Grade - May 16 PM AND May 17 AM and PM 12th Grade - does not test Parents, these are required tests. Please make sure your student is present on all days he/she is scheduled to test. Attendance is CRITICAL these last few weeks of school.

OCHS FFA and Ag. program will be selling flowers and tomato plants outside the Ag. room today , April 25th starting at 12 noon until 2:30 or while supplies last!

OCMS Focus Skills for week of April 25th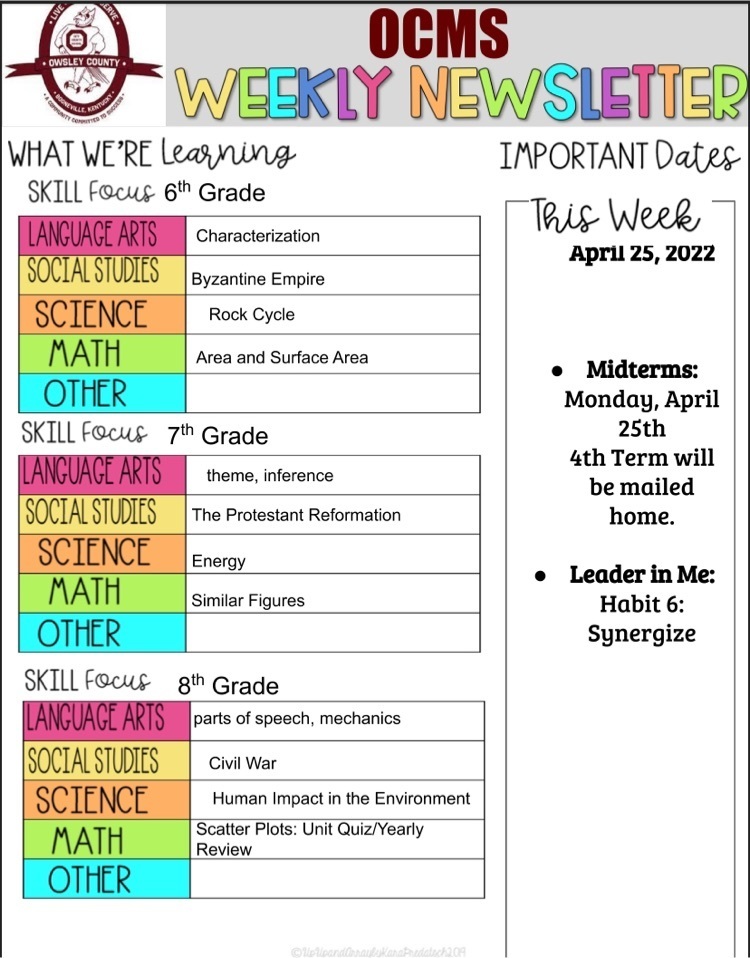 FYI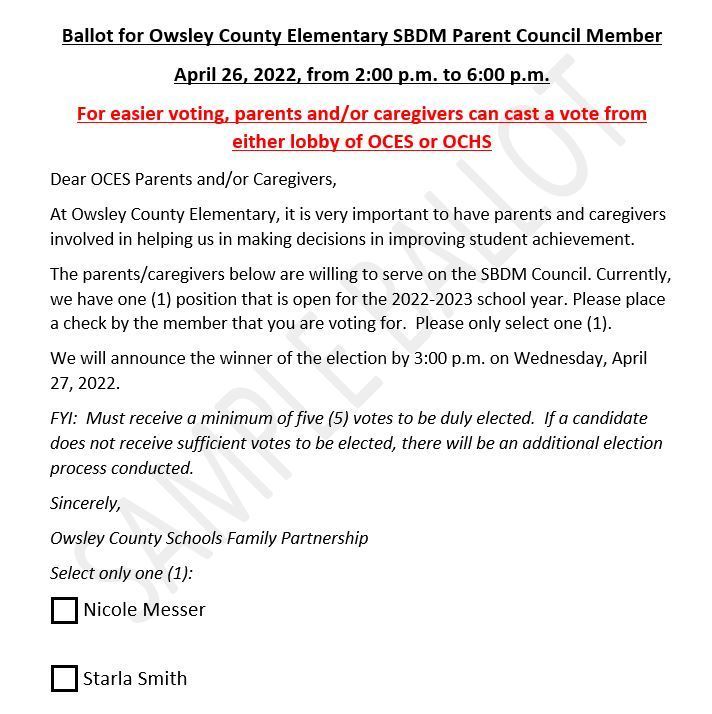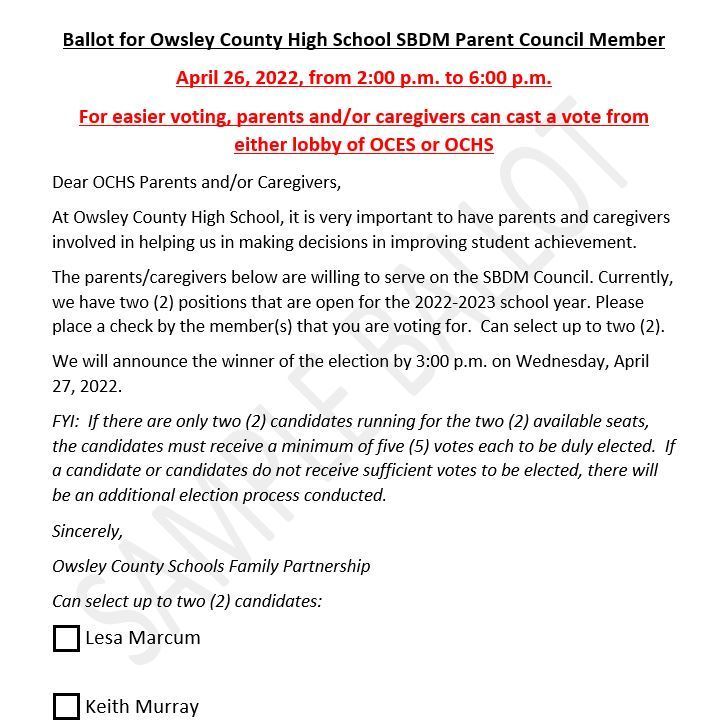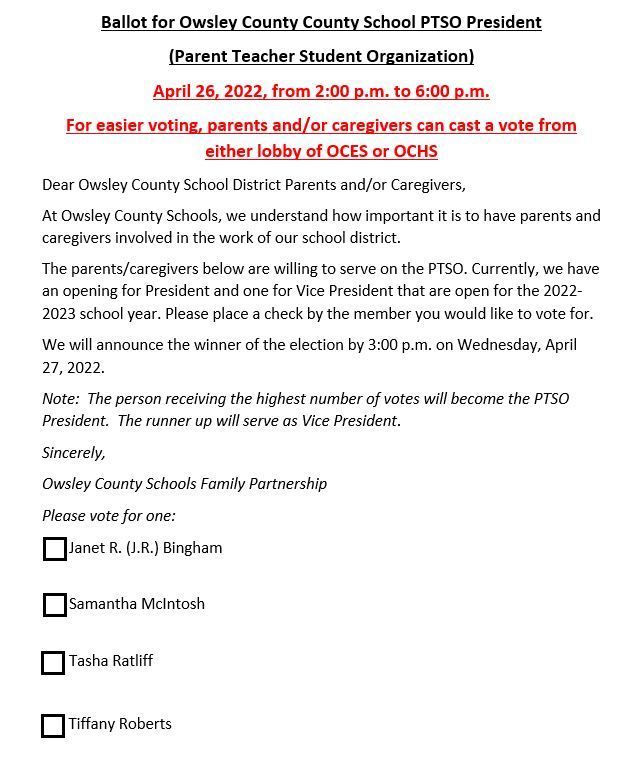 All Aboard!!! OCES is working hard to get students excited about Fresh Veggies! OCES is a recipient of the Fresh Fruit and Vegetable grant that allows all students to receive FREE fresh fruit and vegetables as an afternoon snack daily! Special thanks to Kathy Mayes, food artist.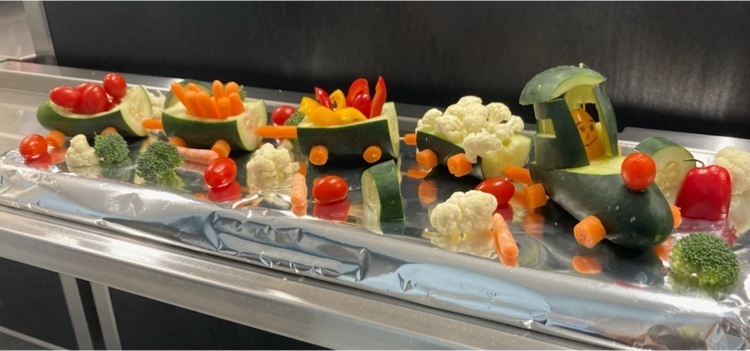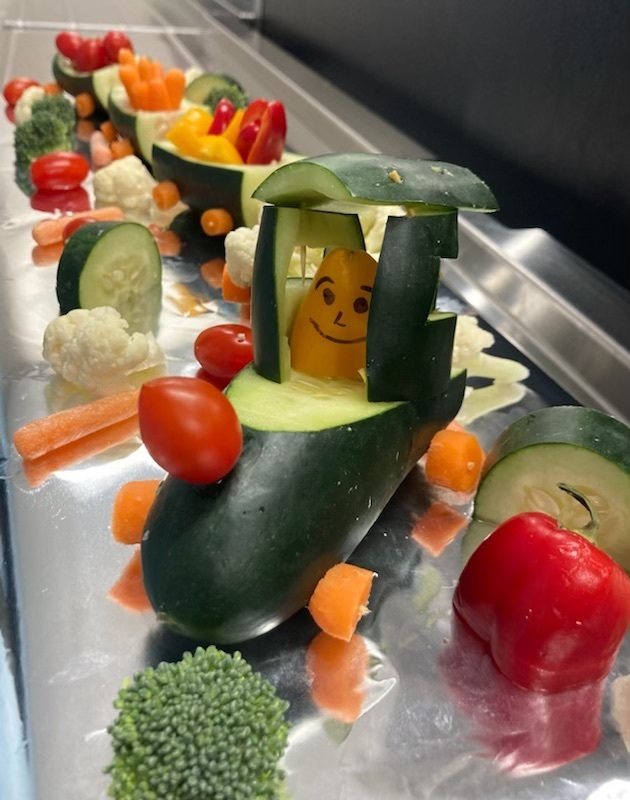 Congratulations to OCMS 8th graders Cayden Hudson and James Dalton Gibson who have recently been selected as 2022 Rogers Explorers!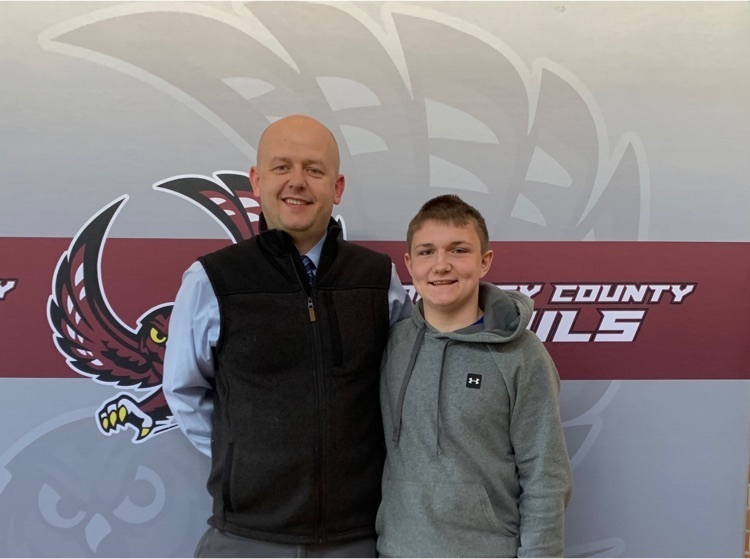 Congratulations to OCHS sophomores Kailey Shouse and Adriana Halsey for acceptance into the Entrepreneurial Leadership Institute (ELI). They are OCHS's first ever recipients!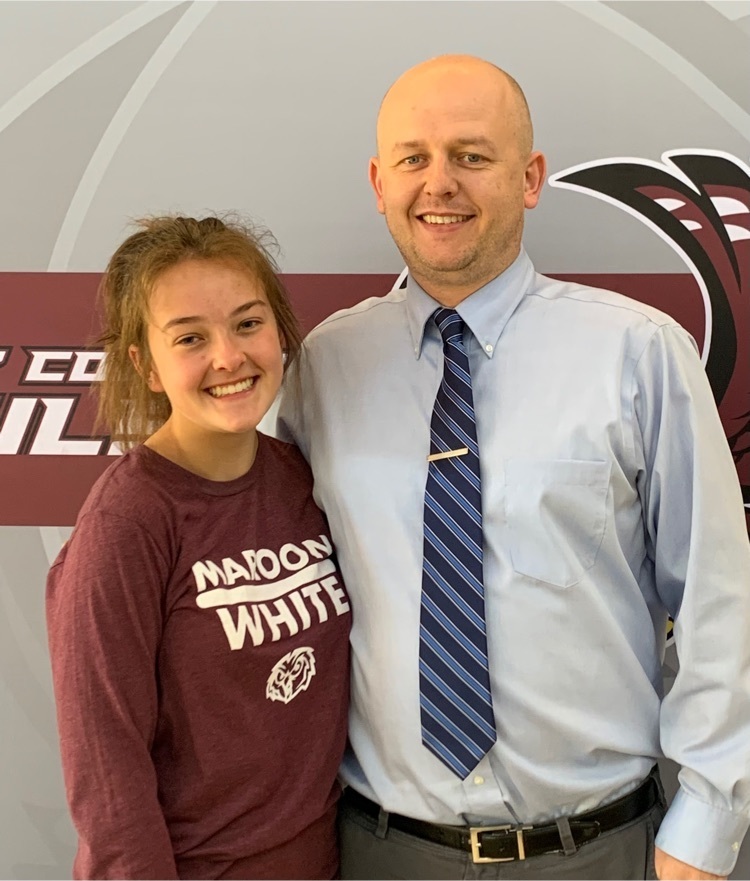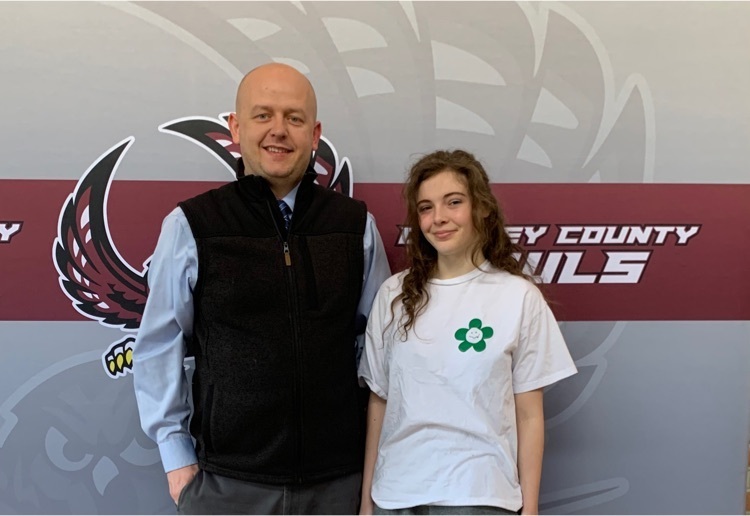 Congratulations to OCHS sophomore, Michael Mason, who has been selected as a 2022 Rogers Scholar! Michael is the son of Mike and the late Leslie Mason.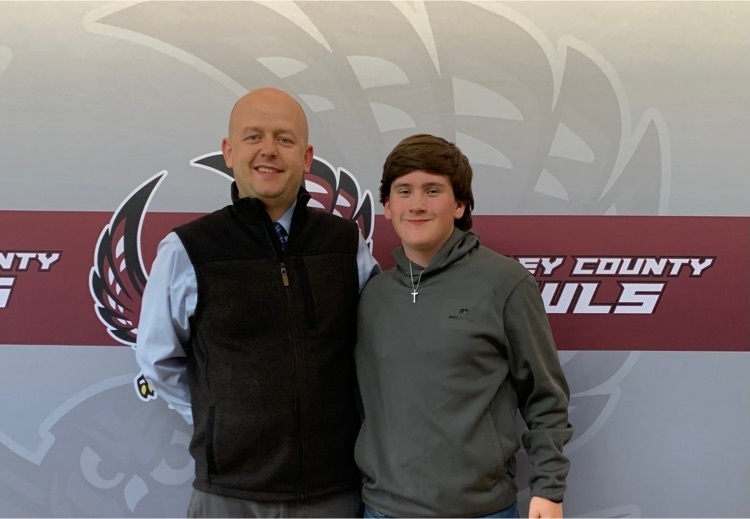 Congratulations to OCHS junior, Christian Bowling, who has been selected as a 2022 Governor's Scholar! Christian is the son of Gary Wayne and Caddis Bowling.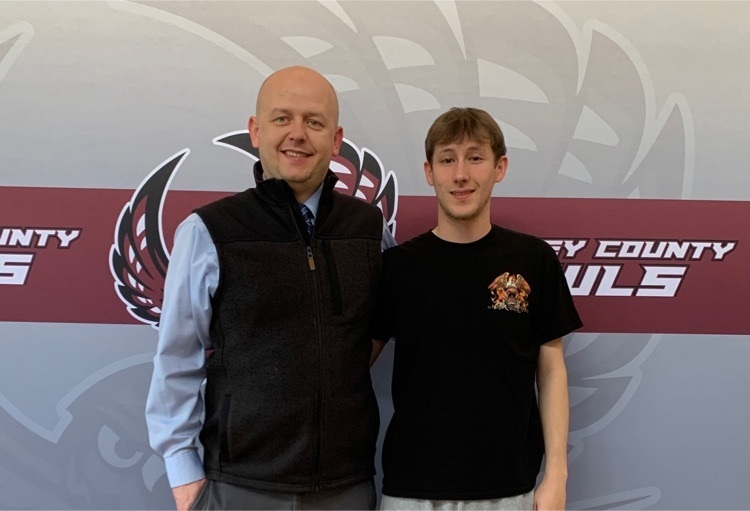 Try Out Dates Announced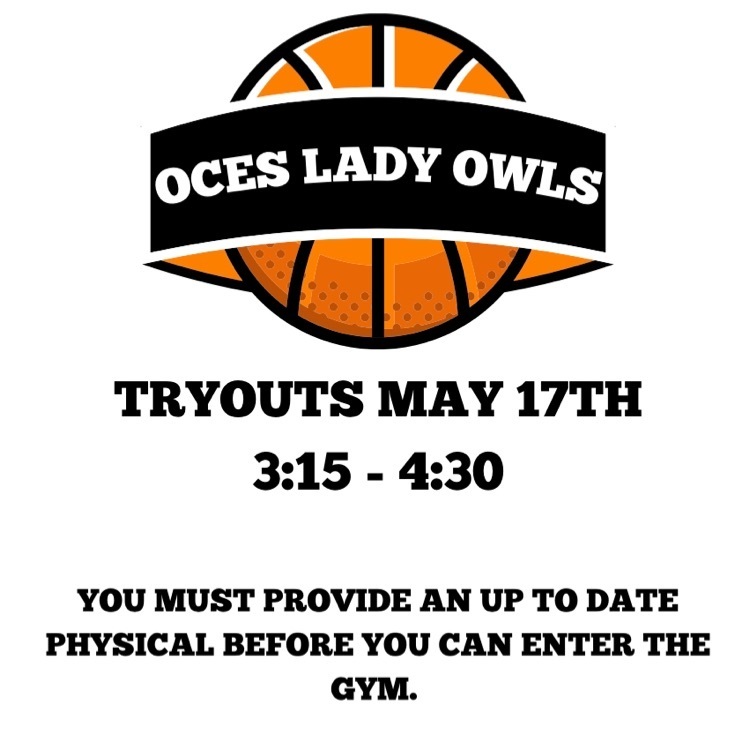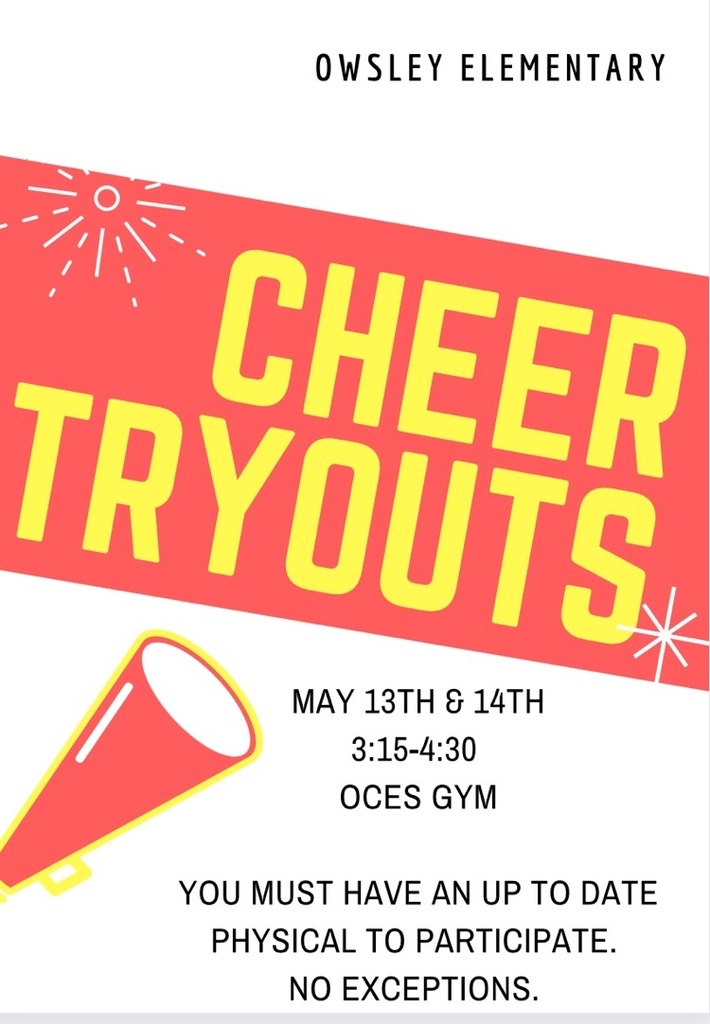 Students in Owsley County will be trying our new Turkey Tuesday today!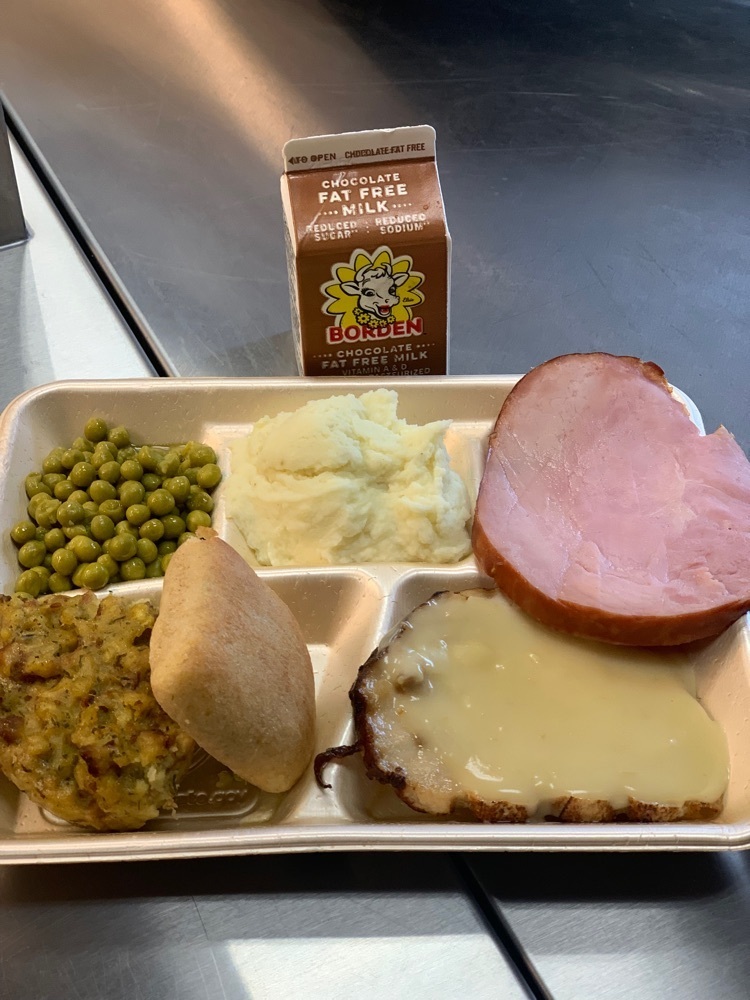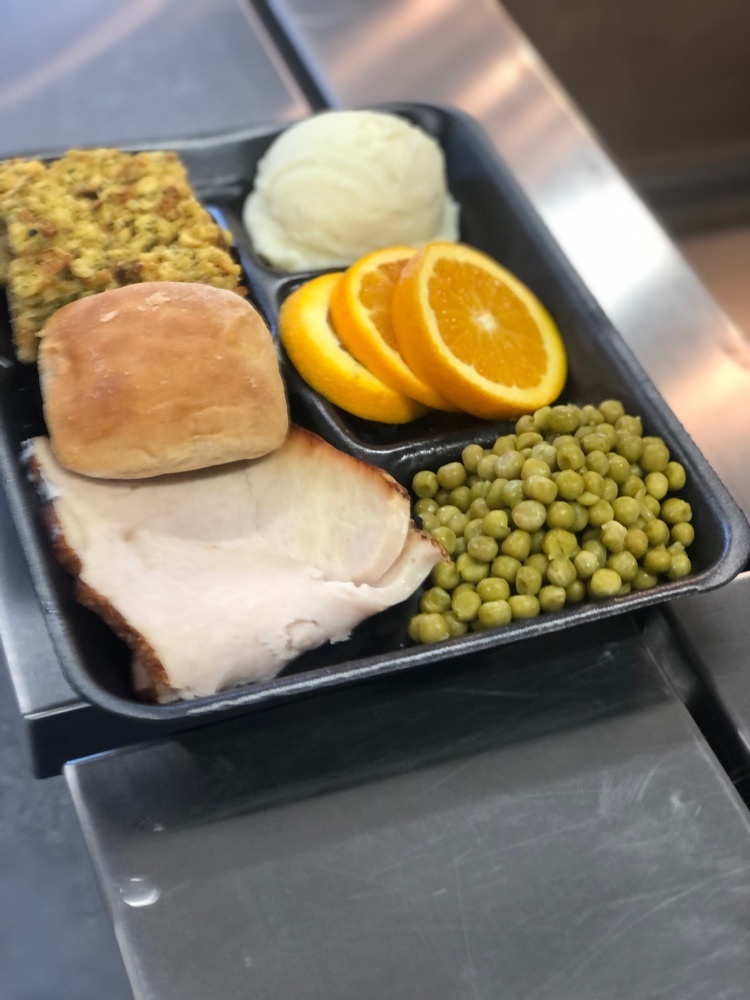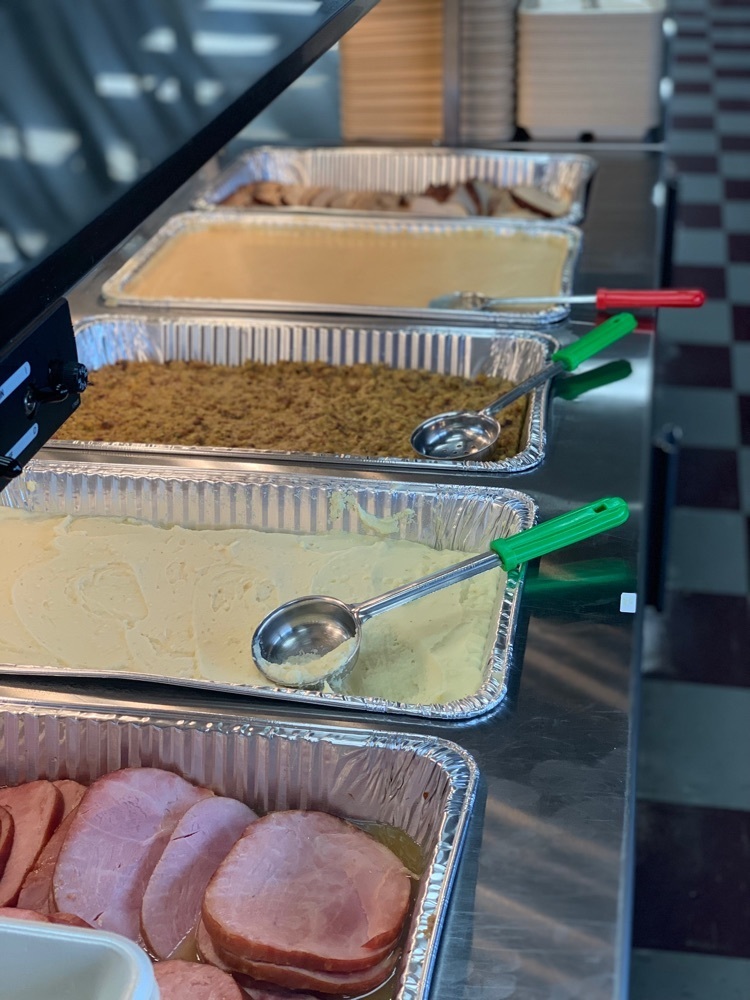 Early Head Start & Head Start picture day tomorrow Monday April 18th